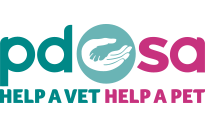 Hilary Robinson helps to launch PDSA Writing Competition – and Flo of the Somme is part of the prize!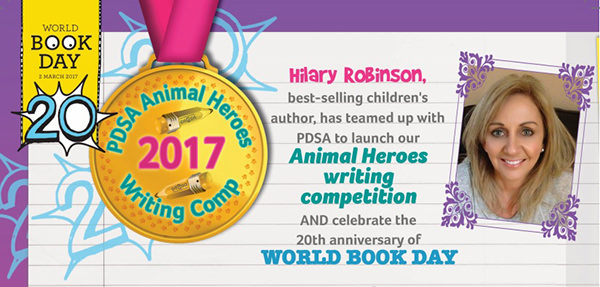 The UK's leading veterinary charity, the PDSA, has launched its annual Animal Heroes Writing Competition 2017 to celebrate the 20th anniversary of World Book Day. Hilary has teamed up with the charity to write the beginning, middle and end of a story called 'Buddy Saves The Day' – and it's up to young people to write the rest!
The winner will receive a set of signed books including Flo of the Somme, an Amazon Kindle and an opportunity to meet Hilary herself at one of the PDSA Pet Hospitals.
To submit your stories, go to the PDSA Writing Competition website. You'll find Hilary's prompts and you can also read an article by Flo of the Somme, all about how her and other animals helped in the war effort.
The PDSA has been a lifeline for sick and injured pets for almost 100 years – which means it will have helped countless animals just after the war. If you're under 16, get writing for them and you could be the lucky winner!